To ease the addition of users in TimeTec Access, we have designed an import feature where Admin can add in users in bulk through an excel or text file. This time, we have enhanced the feature by adding a new column - QR Code that allows Admin to pre-set specific QR code for the users. This QR code will be used as the user's access credential later, to access doors. Here are the steps:
1. Go to User > Manager User

2. Select Import User from the drop-down list.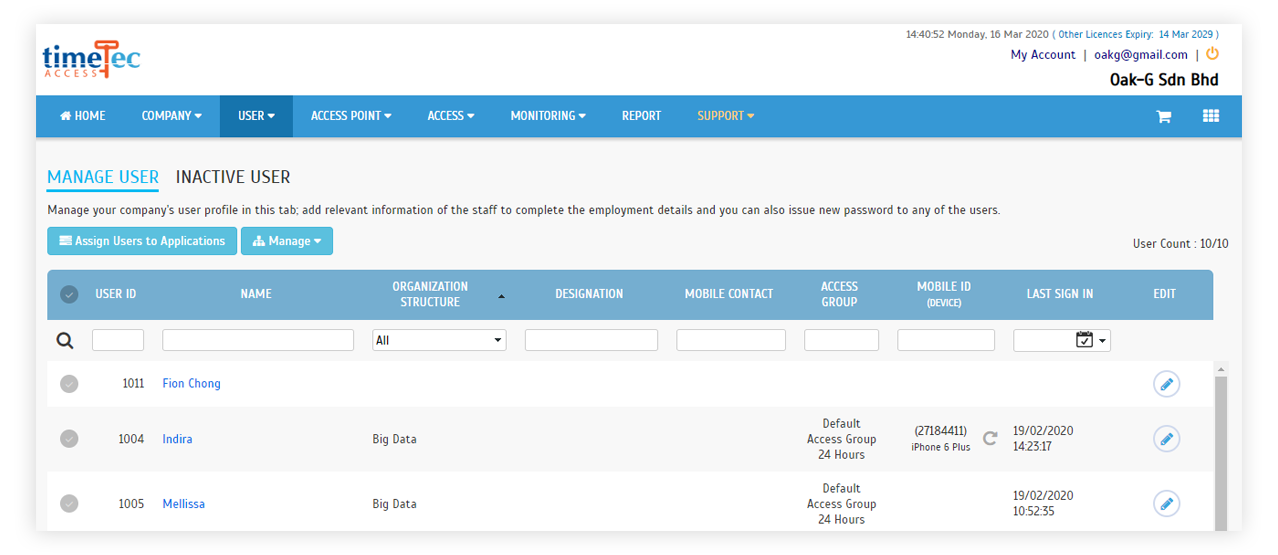 3. Click on the link to download the sample in .xlsx or .txt format. Then, click on the browse button to select a file to upload.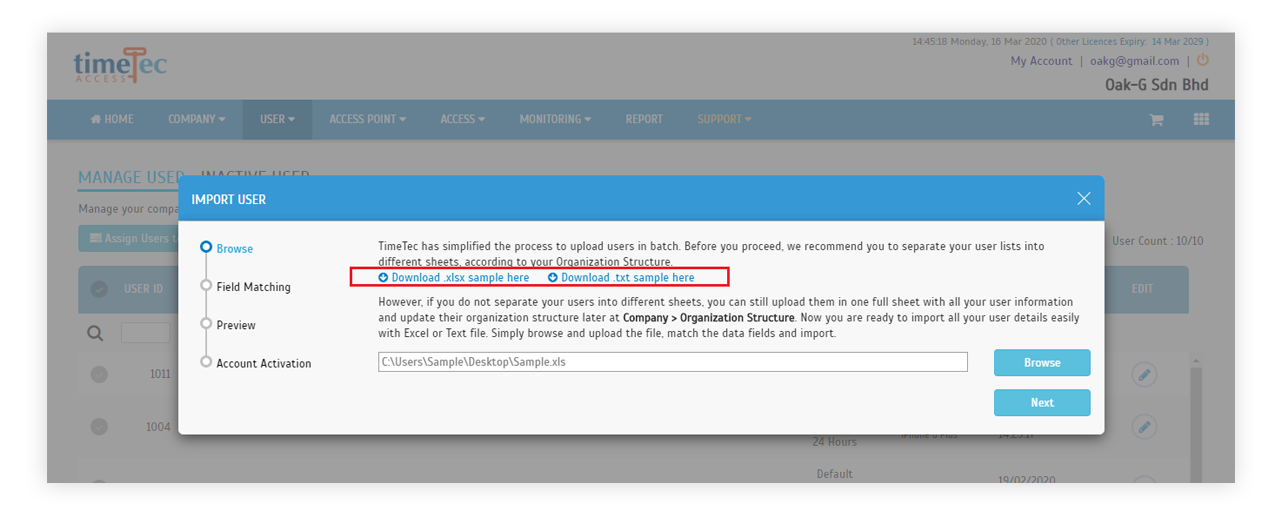 4. New QR Code column for Alphanumeric QR Code.

In the sample file, you will find an additional column: QR Code, which allows you to add specific QR code in the alphanumeric format. Fill in all the necessary information.
a. Excel File (.xlsx)

b. Text File (.txt)

5. Then, click on the browse button to select the file to be uploaded. The Next button will be visible once you have chosen a valid file format. Continue the process until the end.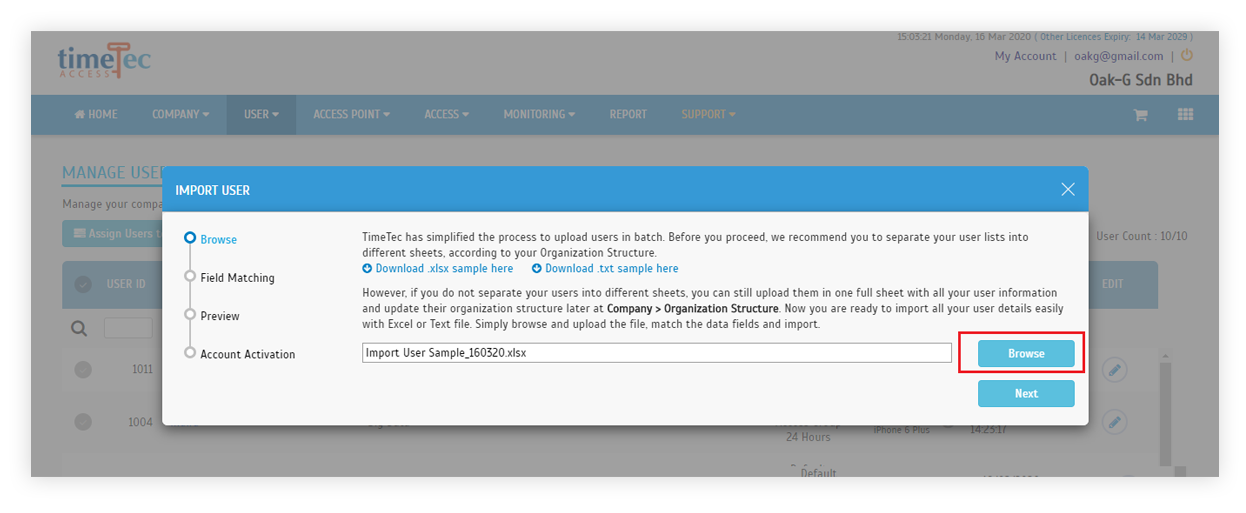 6. Once the process is completed, the user will be able to use the QR code to access the permitted doors.