This August, we have added the batch update function to ease the process of updating users' device settings. The settings that can be updated using this feature include Web & Mobile Access, FingerTec Terminal and QF Master settings.

Device > Assign Users to Device.
Newly added Batch Update button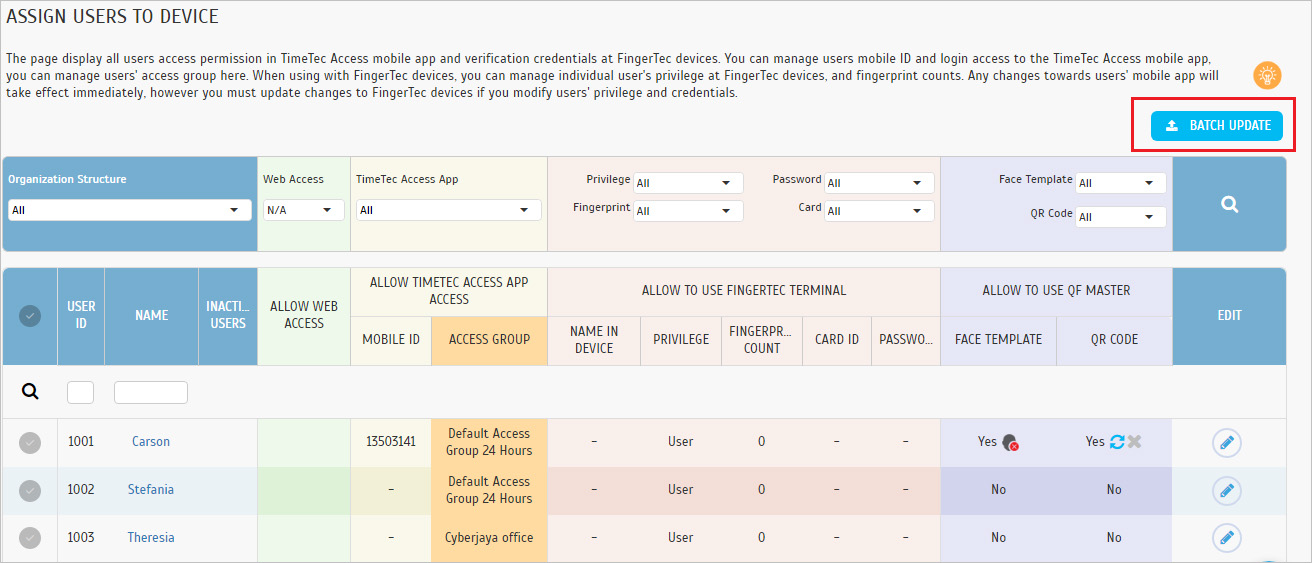 a. Select at least one user to use this function

b. Available options for Batch Update function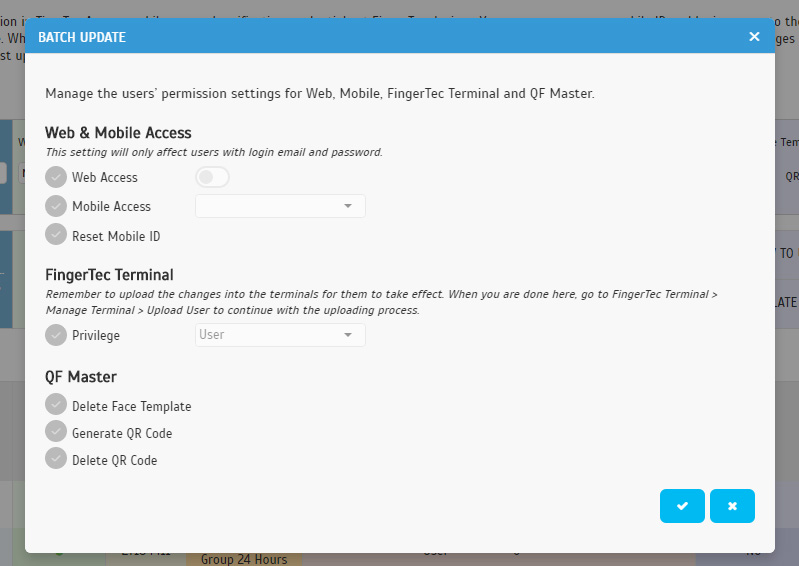 c. Click save (√) to update the settings for the selected users.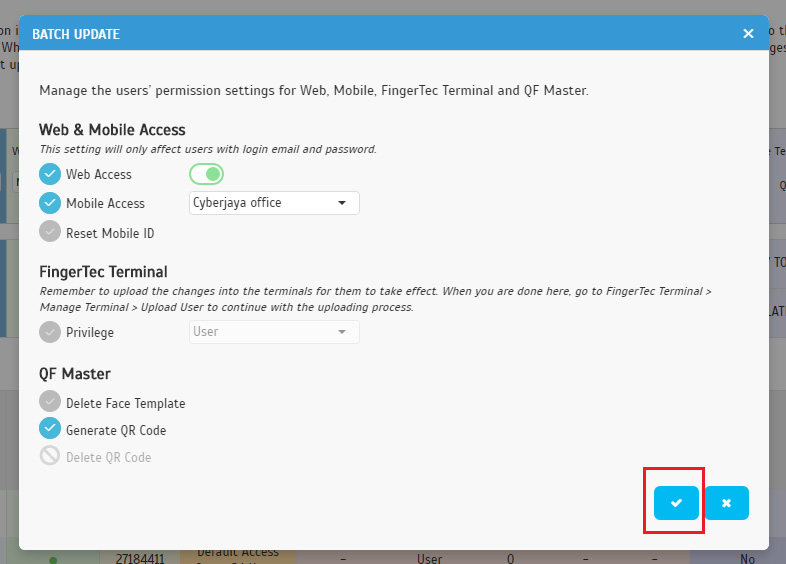 d. Settings will be updated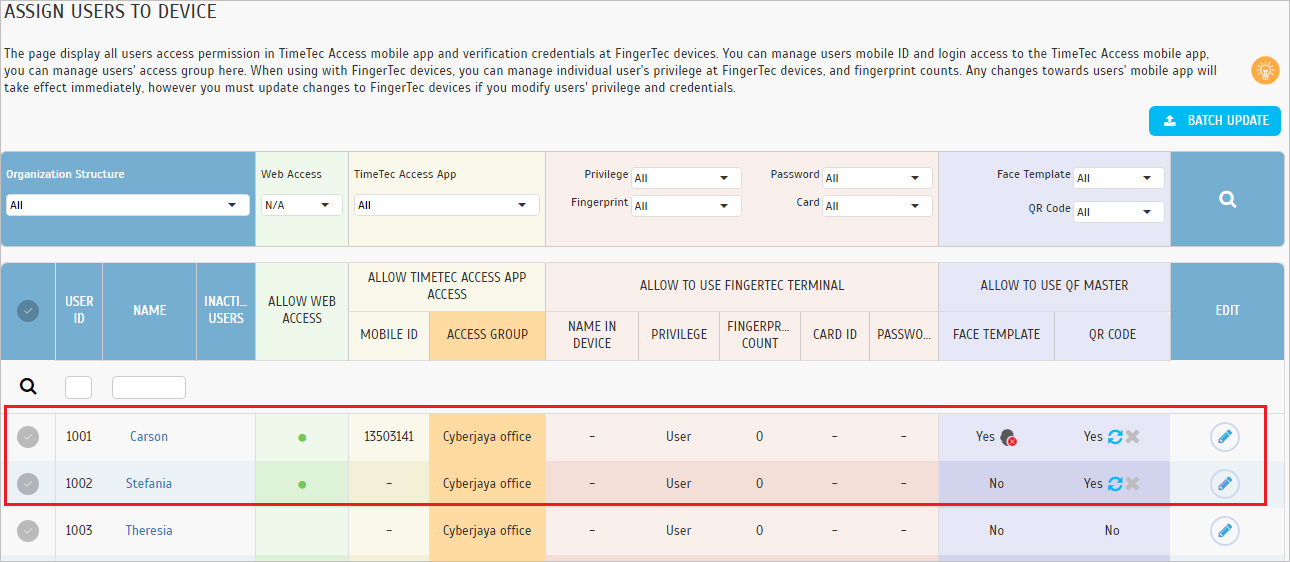 Device > QF Master > Manage QF Master License

a. Click on the button to purchase a QF or QR license

b. When the purchase is done, the available license will be updated and you will be able to add a new QR/QF device.

c. Adding QF device

d. Adding QR Device. Note that when the available licenses have been used, the dropdown option will not display, therefore, you will not be able to add QR devices.

e. To renew the license, select the device from the list and click Renew to renew the device license.

f. Review and confirm the license renewal.